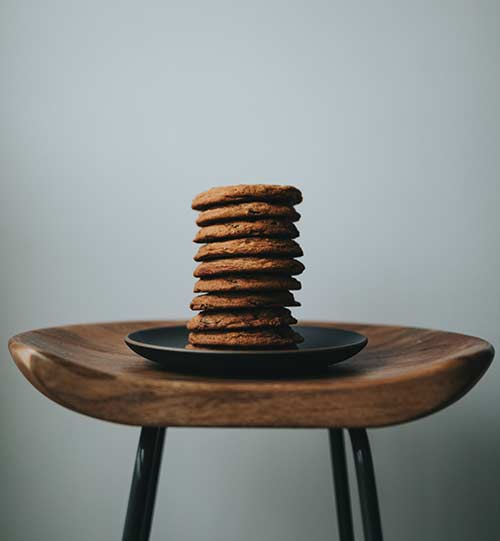 What is a cookie?
Cookies are used on most websites. In some cases, a cookie is the only way to get a website to function as intended.
A cookie is a small file, that is attached to your computer or other IT equipment. It allows to recognize your computer and gather information about which pages and features are visited with your browser, to improve future visits.
But cookies cannot see who you are, what you name is, where you live, or if your computer is used by one or more people. It also cannot spread computer viruses or other malware.
Cookies for statistics
The first time you land on grossistforeningen.dk, you'll see a button at the bottom, with information about cookies. If you ignore the button or press OK, you agree that grossistforeningen.dk registers your visit and that we use cookies for statistics, as well as managing language selection on website.
Google Analytics is a web analytics service that uses cookies to collect data about how users move around at grossistforeningen.dk. It tells something about which pages are the most visited, and how many visitors we have. The collection of data is anonymous, and is only used in optimizing the user experience at grossistforeningen.dk.
You can disselect  the use of Google Analytics cookies here: http://tools.google.com/dlpage/gaoptout
Delete or block cookies
It is always possible to change your browser settings and reject cookies on your computer. How you access your settings depends on which browser you are using. See the guide here: http://minecookies.org/cookiehandtering
Use of personal information
Personal information, is any kind of information that may be attributed to you to some extent. When using our website, we collect and process a variety of such information. This happens for example, by normally accessing content, if you sign up to our newsletter, participate in competitions or surveys, register as a user and / or make purchases through the website.
Purpose
The information is used to identify you as a user and show you the ads that are most likely to be relevant to you, to register your purchases and payments, and to provide the services you have requested, such as. to send a newsletter. In addition, we use the information to optimize our services and content.
Contact regarding personal data
If you would like access to the information registered with you at grossistforeningen.dk, please contact kontact@eksplicit.dk or phone 23398978. If you have found incorrect data or have any other objections, please contact the same place. You have the opportunity to gain insight into what information is registered about you, and you can object to a registration in accordance with the rules in the GDPR.
Protection of personal data
According to the GDPR, your personal information must be kept safe and confidential. We store your personal information on limited-access computers, located in controlled facilities, and our security measures are continuously monitored to determine whether our user information is handled properly and with due regard to your rights as a user. However, we cannot guarantee 100 percent security for data transfers over the Internet. This means that there may be a risk that other unauthorized persons gain access to information when data is sent and stored electronically. You thus provide your personal information at your own risk.
The rapid development of the Internet, means that changes in our processing of personal data may become necessary. We therefore reserve the right to update and modify this Privacy Policy. If we do, we will of course edit the « last updated » at the bottom of the page. In case of significant changes, we will notify you in the form of a visible notice on our websites.
Period of storage
The information is kept for the time allowed by law, and we delete them when they are no longer necessary. The period depends on the nature of the information and the background for storage. Therefore, it is not possible to specify a general timeframe for when information is deleted.
Owner and publisher of the website:
GROSSISTFORE. FOR JULETRÆER OG PYNTEGRØNT
c/o Mads Peter Larsen
Raahaven 5
Karup 5610 Assens
CVR No.: 20234539
Phone: 20991274
email: peter@evergreenfarm.dk
Last updated: 29. maj 2018